Statement
In today's bewildering landscape, I often yearn for the simplicity of a bygone era as my deepest artistic inspirations come from the 19th to mid-20th century painters like O'Keeffe, Kahlo, Van Gogh, Gauguin, Sargent, and Hopper.
For a while I believed my apprehension of the pace of today's world and my aversion to the digital pulse was a weakness that hindered me. However, I now embrace my unique disposition, redirecting my artistic intention to honor this.
While my artistic journey has faced obstacles throughout my life, I have also been a stay-at-home parent for the past twelve years, where my creativity has been woven into the daily fabric of life. Now, as my son grows older, I have an opportunity to begin cultivating my artistic voice once more.
By practicing my art through depicting objects and scenes that bring me joy, I proclaim the extraordinary in the ordinary, rediscovering the world with awe and wonder. While oil painting is my primary medium, I also explore watercolor, clay, and other forms for growth and diverse expression.
I seek to unearth my personal narratives through creating art that resonates, offering serenity, presence, and joy. My art aims to connect to others by evoking the profound wonders of our shared human experience.
Bio
Born in Southern California, Jessica's artistic journey began at a young age. Attending a Waldorf school from 1st to 12th grade, the unique curriculum fostered her artistic growth and ignited her passion for creativity, nature, and spirituality.
Building upon this early foundation, Jessica pursued her arts education at the University of San Francisco, specializing in painting and drawing. In 1997, she earned a Bachelor of Fine Arts degree, solidifying her commitment to a lifelong artistic journey.
Since 2013, Jessica has called Oceanside, California her home, finding inspiration in the coastal, desert, and mountainous scenery. Nestled in this coastal home, her artistic journey evolves, shaped by the beautiful complexities of life, love, and family.
Photo Gallery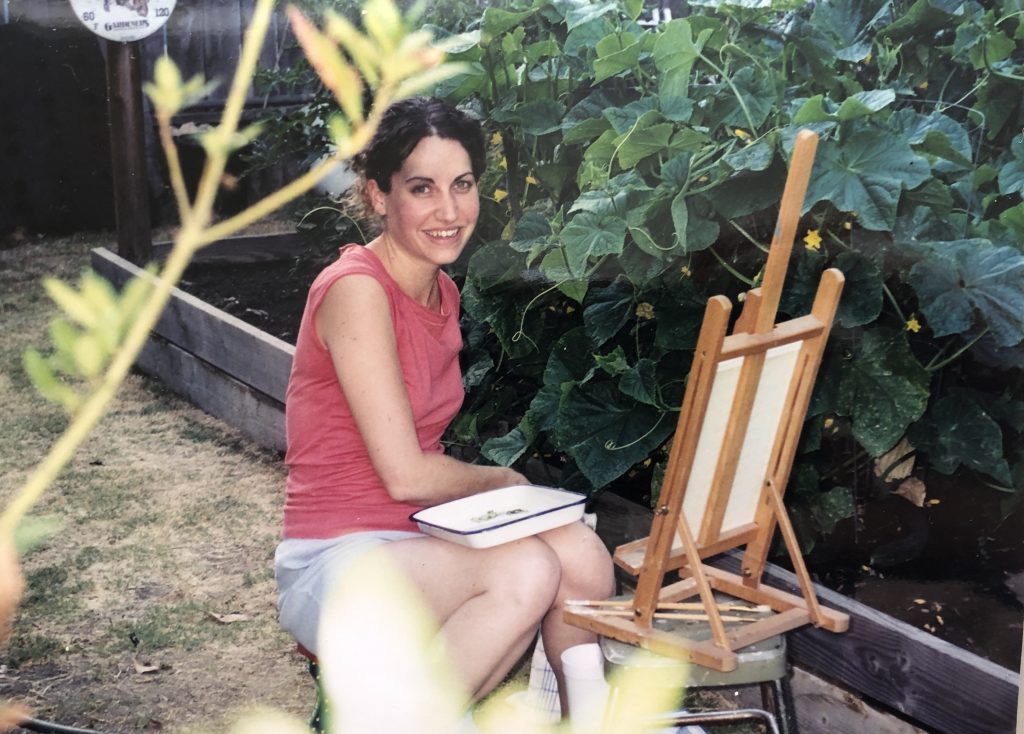 Painting in the garden at home, 1998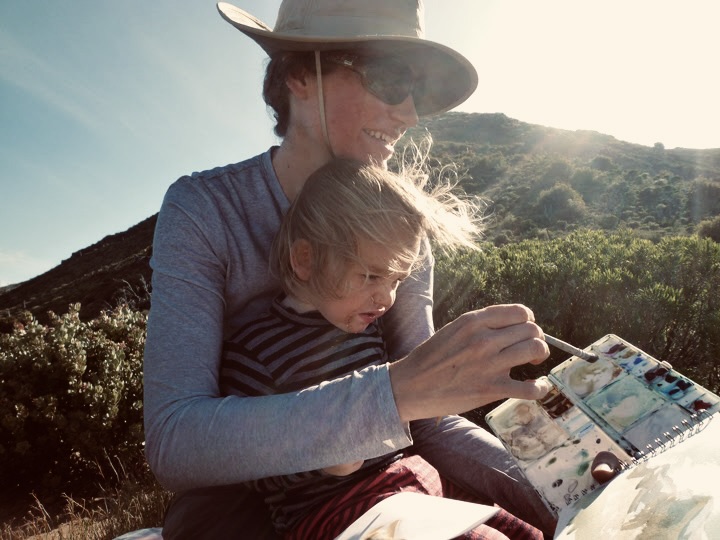 Sketching with watercolors at Comb's peak, 2013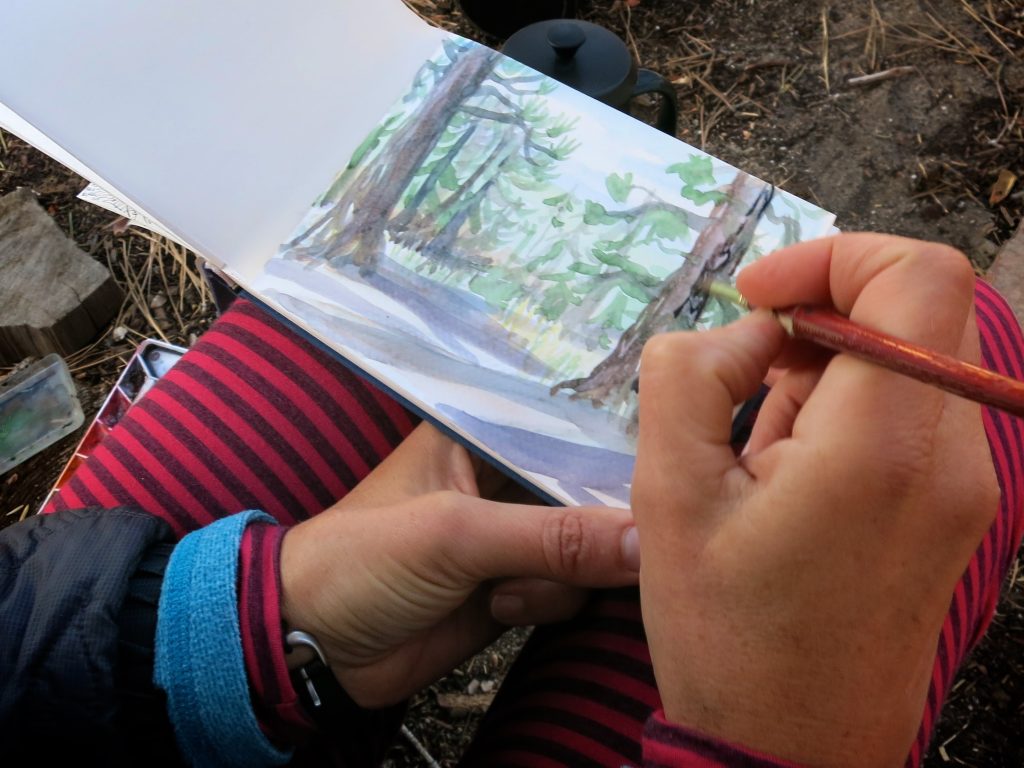 Sketching with watercolors at Tamarack Valley, 2014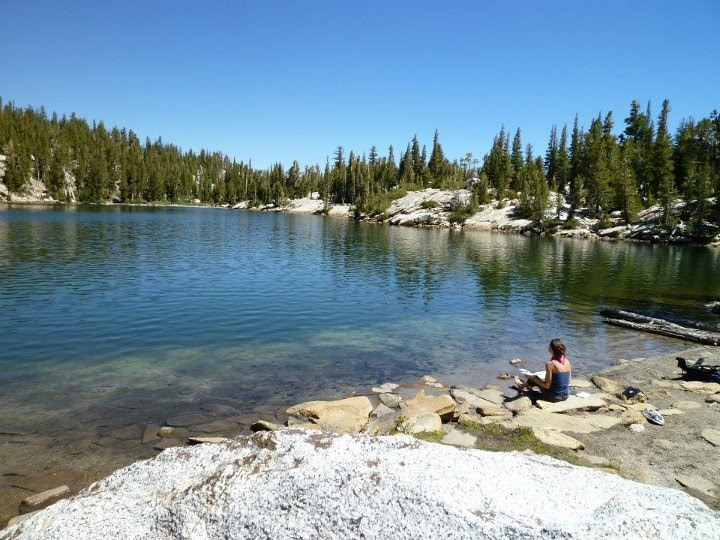 Sketching with watercolor at Crystal Lake, 2015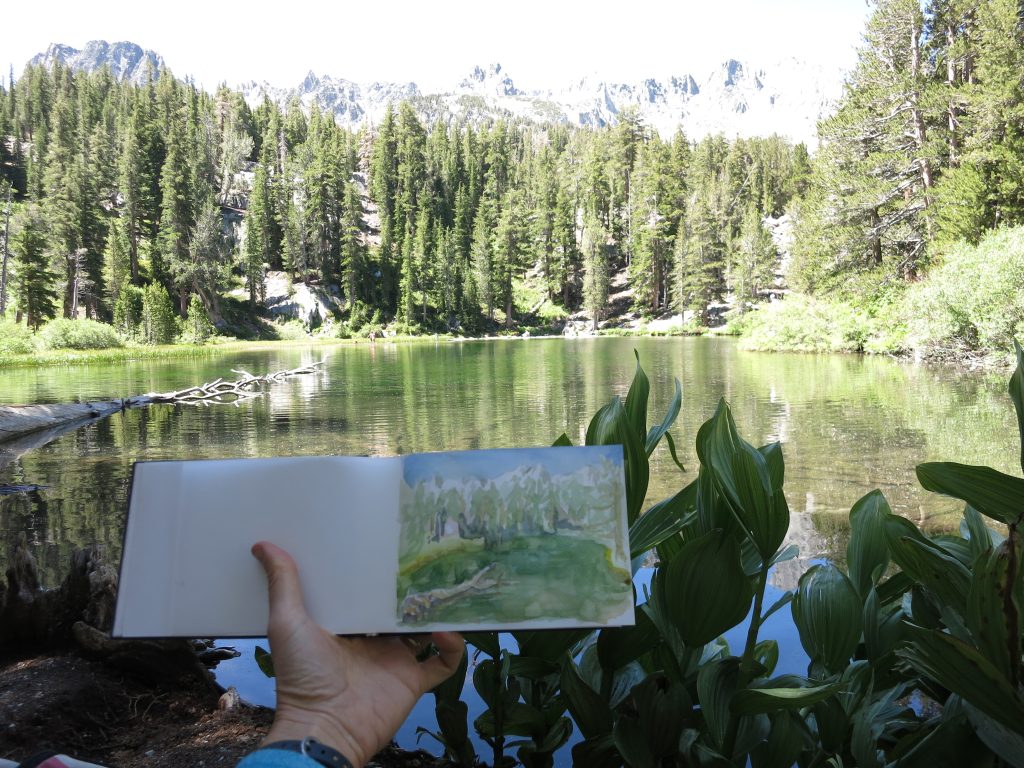 Sketching with watercolor at Emerald Lake, 2018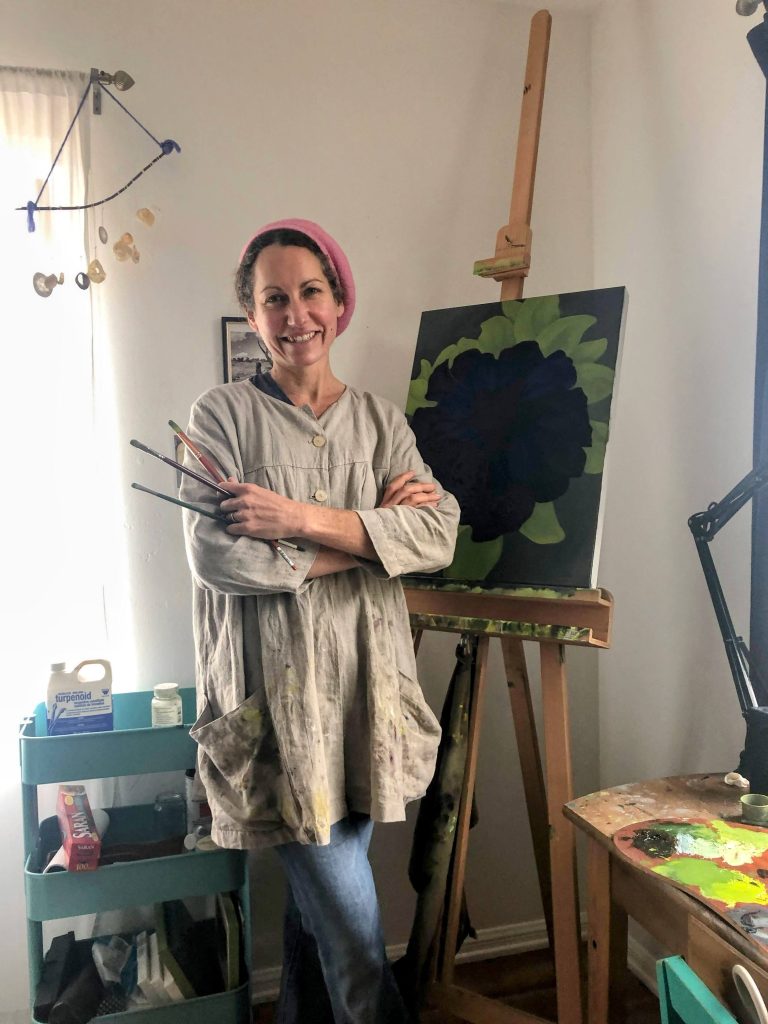 Painting at home (having fun in a beret!), 2019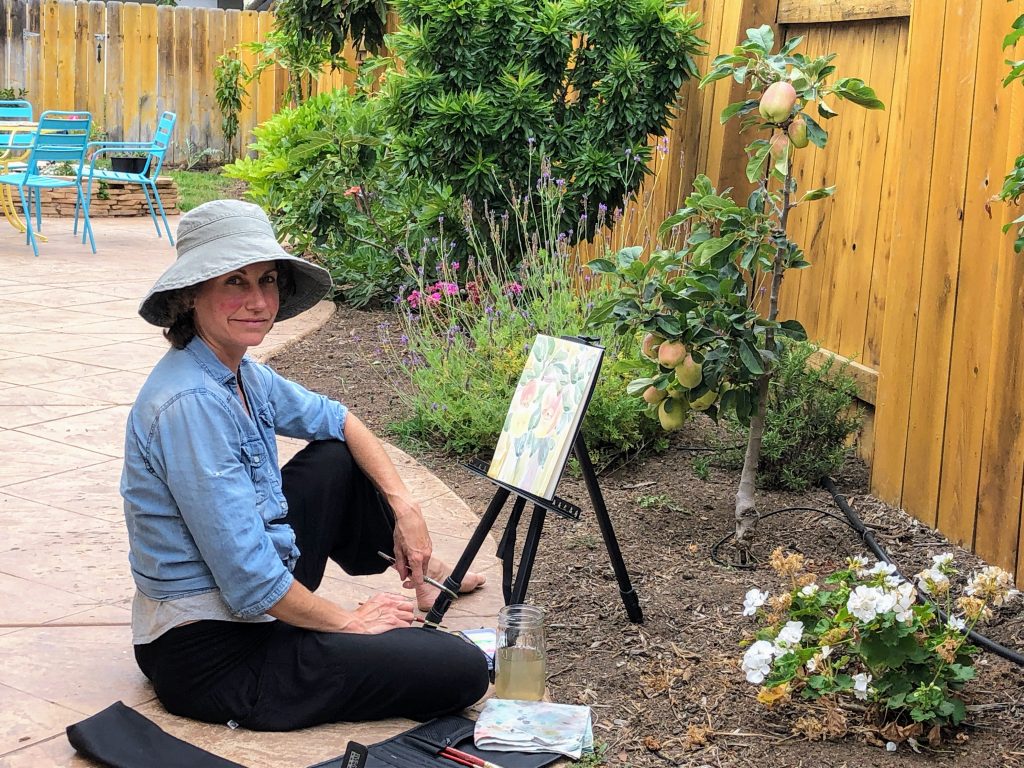 Sketching with watercolors at home in the garden, 2020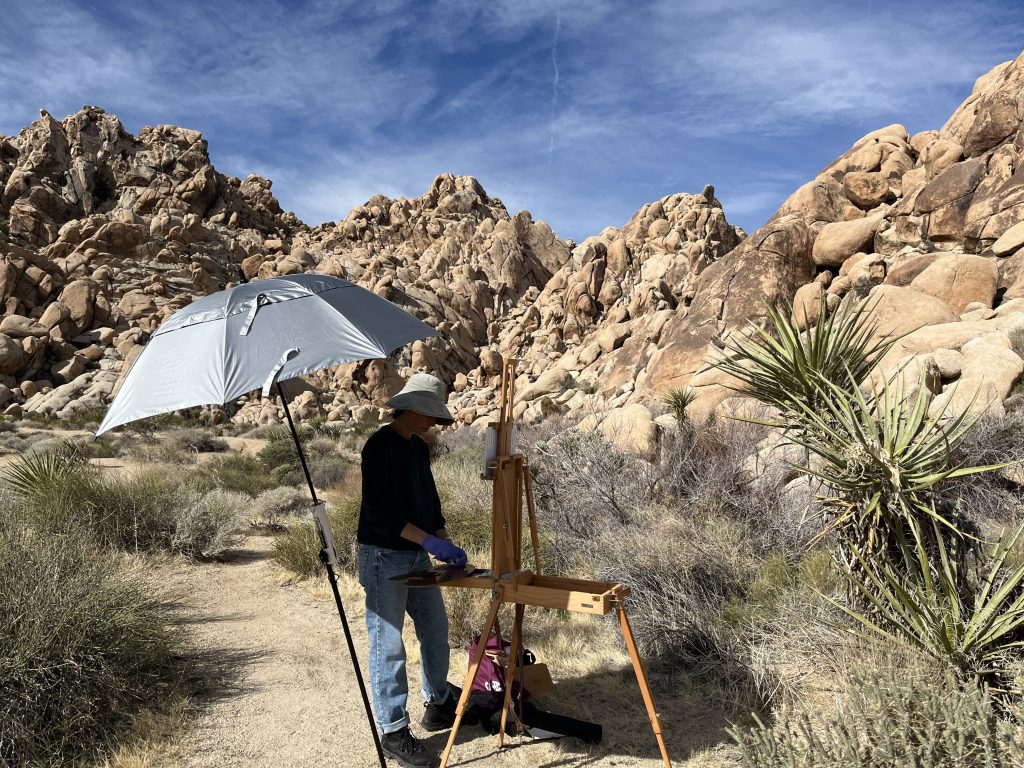 Painting with oils at Joshua Tree, 2023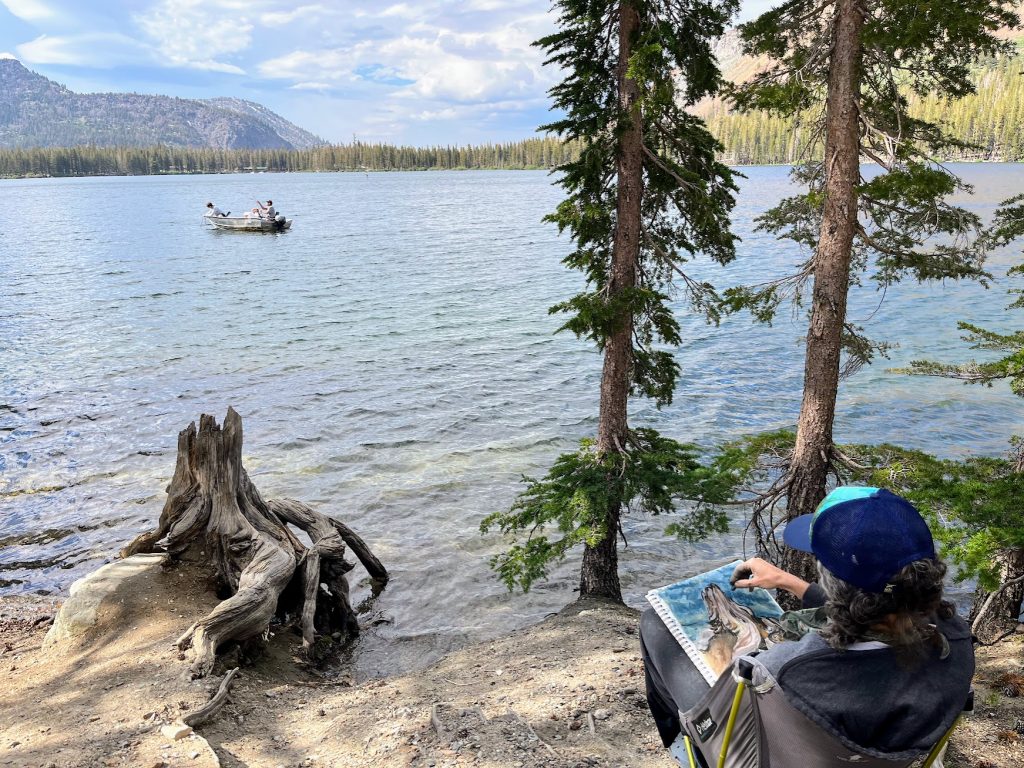 Painting with pastels at Lake Mary, 2023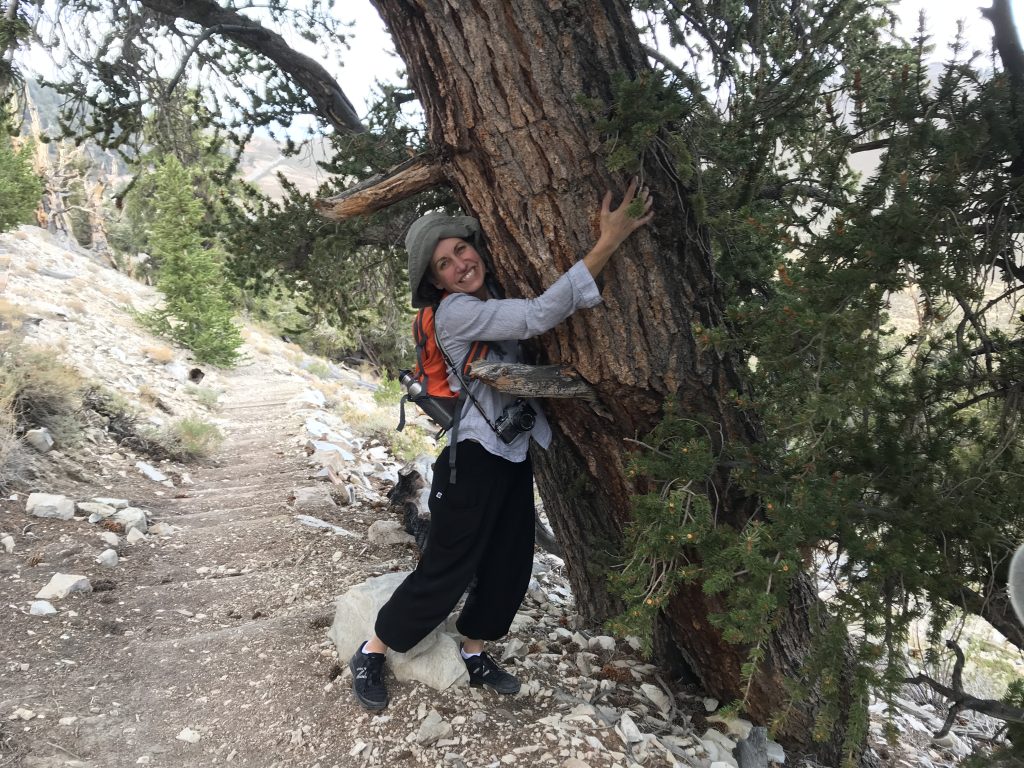 Doing some nature appreciation at the Ancient Bristlecone Pine Forest, 2022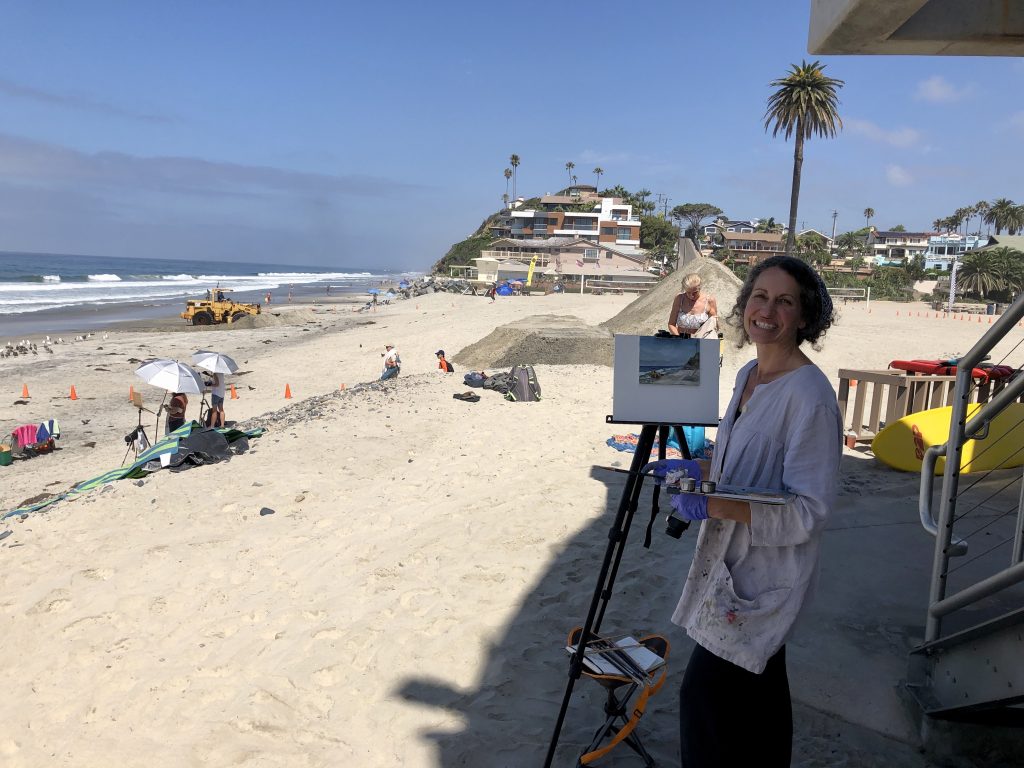 Painting at Moonlight Beach, Encinitas, 2023